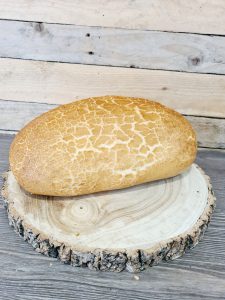 Our bloomers are defiantly a popular bread at the weekends, everyone loves a crusty loaf!, we do poppy seed bloomers, tiger bloomers and plain. a great family favourite! we steam them right at the end of the bake, to give the loaves that extra crust!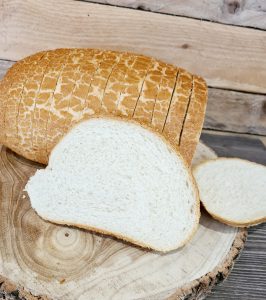 WATER (16.67%) (1g)
SALT (16.67%) (1g)
PINNACLE YEAST (16.67%) (1g)
BAKO EMULSIFIED BREAD FAT (16.67%) (1g) distilled monoglyceride E471 Rapeseed oil, palm oil,
IREKS VOLTEX BREAD IMPROVER (16.67%) (1g) Soya flour, acidity regulator E 170, emulsifiers: E 472e, E 481: wheat flour, flour treatment agent E300, enzymes
BAKELS TIGER BREAD PASTE (16.67%) (1g) Rice Flour, Sugar, Salt.
MAY CONTAIN TRACES OF: NUTS & SESAME SEEDS