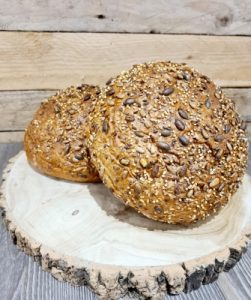 This bread is made using a blend of wheat flour, Durum & Multiseed blend. This is hand moulded into long and round loaves.
Linseeds, pumpkin seed, sunflower seed, wheat Bran, sesame seeds, poppy seeds & oat flakes
Multiseed has the added benefits of being low in saturated fats, a source of fibre, calcium, iron & vitamin B6.
This bread is great for slow releasing energy, keeps you fuller for longer! A great all rounder for the whole family.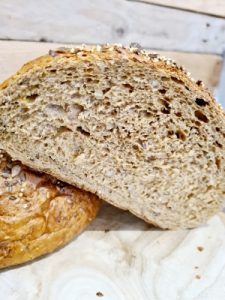 Ingredients
Multiseed blend
Wheat flour
Durum wheat
Salt
Walter